---
It's not a choice anymore; it's something we can't do without
---
As the textile industry changes, we need to work smarter, cut costs, and get things done faster. In an industry where speed and quality matter more than ever, where efficiency is paramount, Addverb's automation is the driving force to attain operational excellence and keep up with the pace of automation in textile.
Buyer's demand for higher value at lower prices is driving the need for maintaining optimum efficiency levels.
---
A smart factory alone cannot give higher efficiency , It needs trained manpower to operate those machines, enabling the businesses to deliver the material just at the right time & right place
---
Efficiency in textile manufacturing is a summation of the 4 M's:
Manpower: Skilled Manpower for handling material with utmost care
Machinery: Capable of delivering consistent and reliable output
Material: Availability at the right time and place
Methods: Standardised Methods and processes to meet the highest quality standards
Efficiency is no longer just a buzzword, it's a necessity for delivering value to the end consumers while keeping a check on cost. The interplay between skilled manpower, reliable machinery, just-in-time access to the materials, and standardised processes will weave the fabric for the future.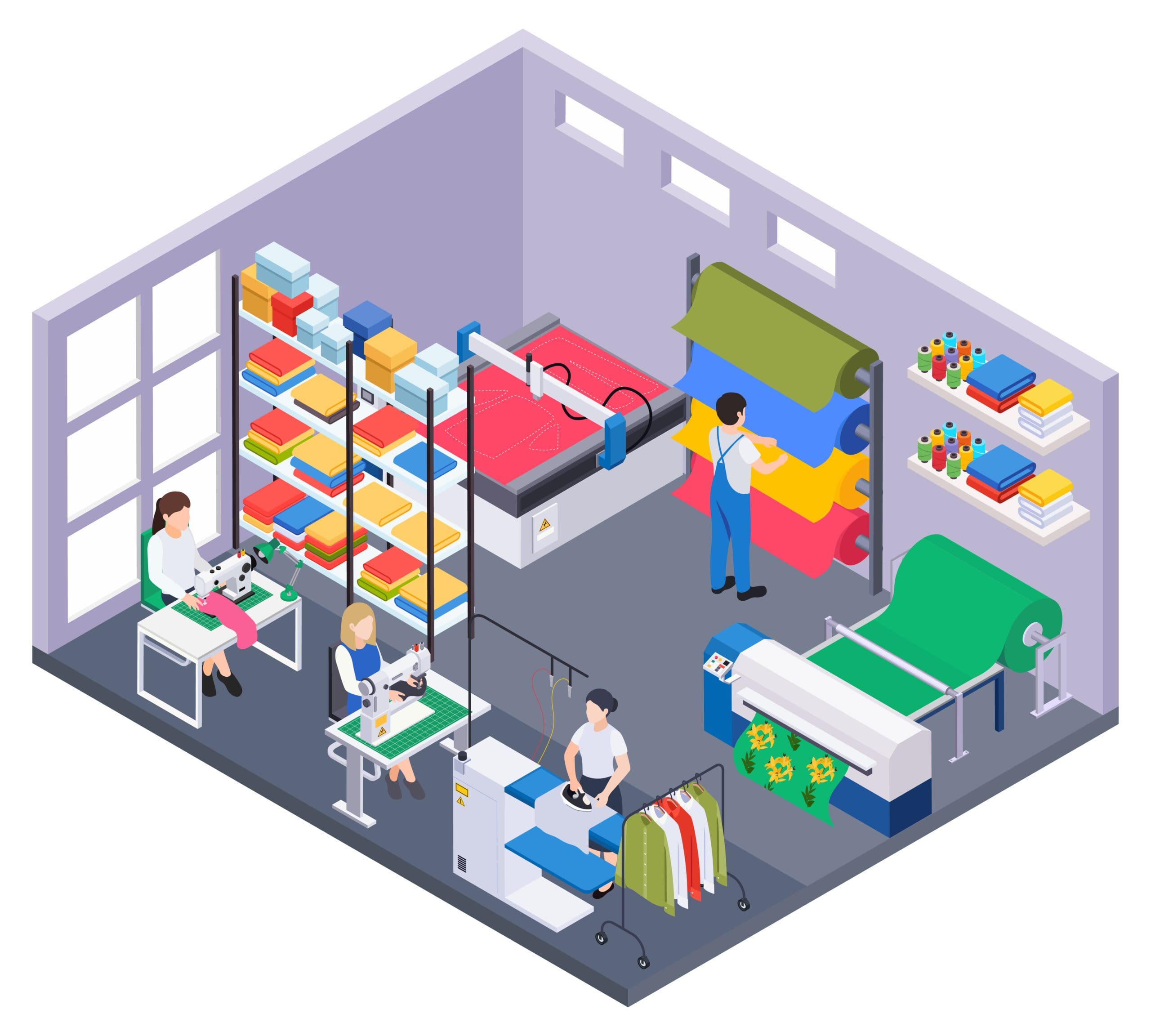 Compliance First, Business Next
Any large buyer before selecting a supplier ensures that all the compliance aspects are met by the big factories – mainly focusing on minimum wastage. Any failure in this is a strong ground for rejections in this segment.
Sustainability calls out for a shift from the current linear business model to a circular business model wherein these compliances can be met, and minimum waste is generated from the industry – this calls out loud for Automation in textile industry.
These standards have pushed the companies to explore potential tie-ups or partnerships, be it for manufacturing, design, or turnkey solutions to aim at minimum wastage.
Maximising the OTIF
One of the most vital measurements of logistics/delivery performance within a Supply chain is "On time, in full metric". This requires a concrete effort from all the supply chain professionals such as warehouses, procurement, and transport to work in harmony.
Improving OTIF implies a data-centric approach. Given the significant role of this metric, there has been an increasing need to improve the accuracy and reliability of operational data collected. This is enabled through supply chain digitalisation wherein Addverb WMS plays a master card by eliminating the risk of error. This helps to indicate the real-time visibility of the inventory.
Adoption of standardised processes
Right from the procurement of raw material to its disposal protocol, the consumer demands greater transparency in the supply chain.  Manufacturers need to evaluate the blend of fixed and flexible solutions for automation in textile and understand the changes required in the existing systems for swift adoption.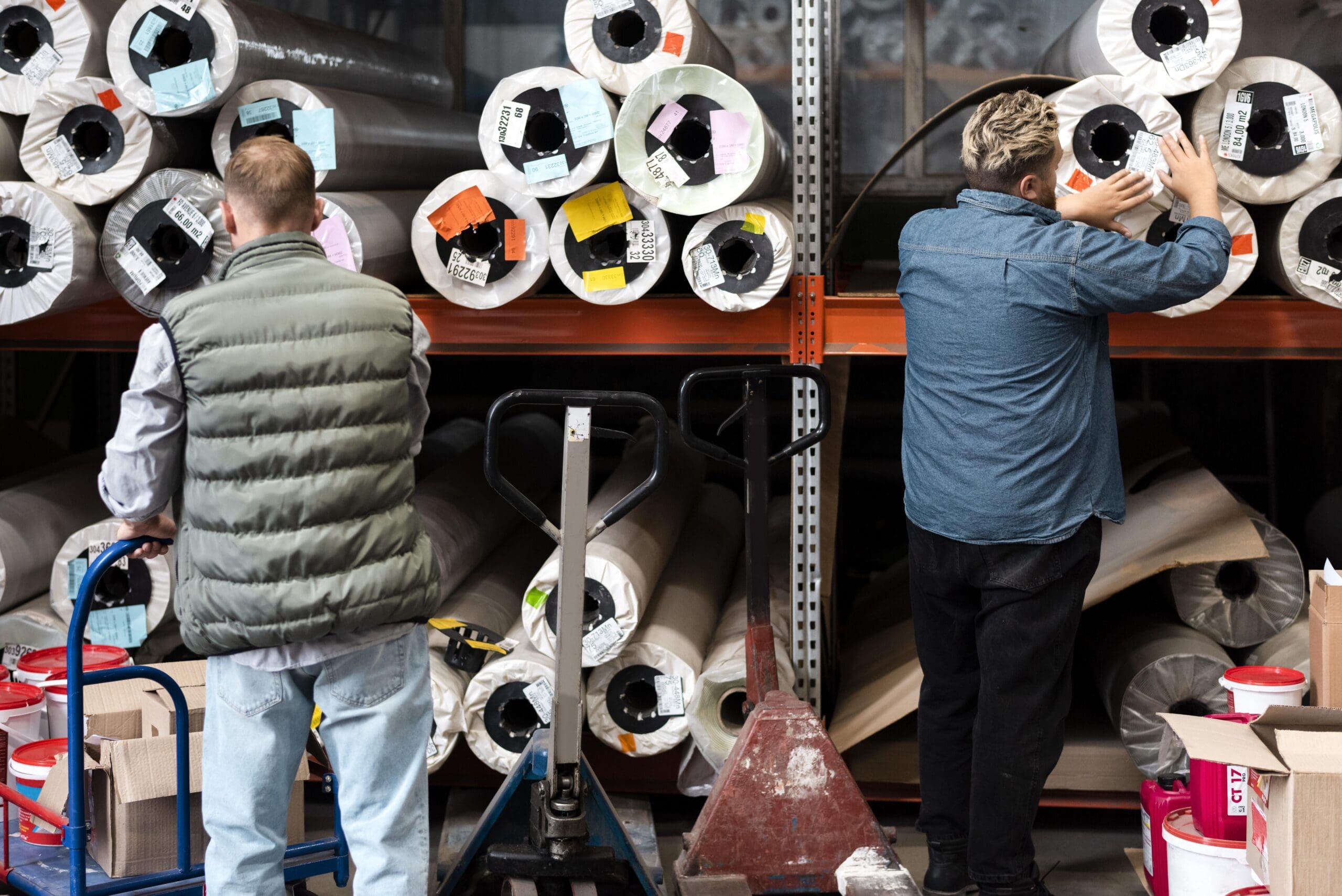 When is it time for Warehouse Automation in Textile?
Rising labour costs
Outdated procedures
Inventory Management
It's no longer just about survival; it's about building a smart future!
Embracing forward-looking solutions like Automated Storage and Retrieval System (ASRS) is essential. These solutions empower businesses to overcome challenges and capitalise on growth opportunities, setting the stage for a more intelligent and successful future.
This specialised system excels in the secure storage and retrieval of textile essentials, such as cotton bales, rolls, and bundles, ensuring efficiency and safety in textile warehousing.  The process begins with the input of cotton, bundles, and bales into the system. Advanced scanning technology is deployed to collect crucial data such as dimensions, weight, and material type.
The ASRS system includes a dense racking structure, and an SRM (Storage & Retrieval Machine) crane optimised for storage. Once identified, the textile materials are automatically stored and retrieved in designated storage slots within this structure. This process maximises space utilisation and minimises the need for manual labour.
After retrieval, the textile material is transported to the outbound area, where it is ready for further processing, manufacturing, or shipment as per the industry's requirements. Addverb WMS orchestrates the entire storage and retrieval process, optimising efficiency and accuracy.
A consultative and collaborative approach between buyers and suppliers can weave the industry for a better tomorrow. To survive in the market, one must experiment and learn to quickly adapt to market trends, enlarge operations into new merchandise, and relocate into diverse territories by finding out the right partner that can enable them to scale up.
Automation in Textile with Storage, Retrieval will change your way and make you a leader in the industry. Addverb as a "partner" can contribute to your journey of turning Just a Space into Smart Space by providing robotic and automation solutions in your factory. Using minimal space and working collaboratively with skilled manpower would help contribute to a transparent, viable, and sustainable supply chain.
---

From handcrafted excellence to mass production in factories, this industry has truly adapted to the changing dynamics. Now with the imperative of sustainability, innovative automation systems like those offered by Addverb can help write the next chapter in this remarkable industry.
---