Multi-Pro
Multi-Pro efficiently stores and retrieves goods using automated shuttles that transport pallets within a racking system.
Max Payload (kg)1000

Payload Dimensions (mm)800x1200, 1000x1200, 1200x1200

Space Utilisation10 Pallets/sq. m

Throughput73 Pallets/hour (for 30m track)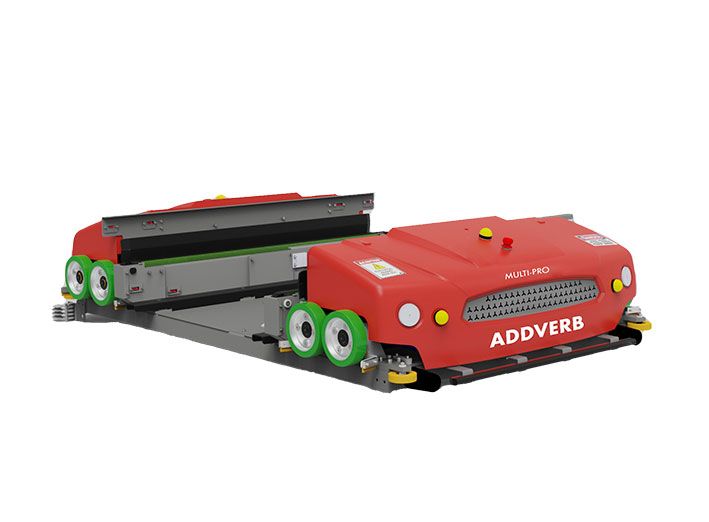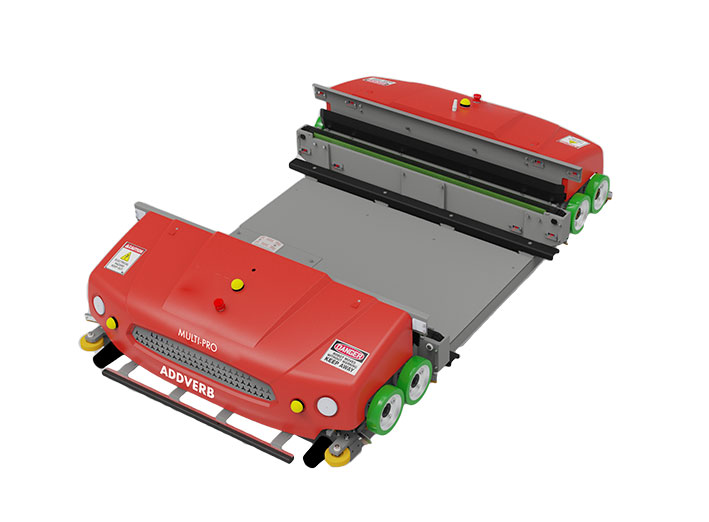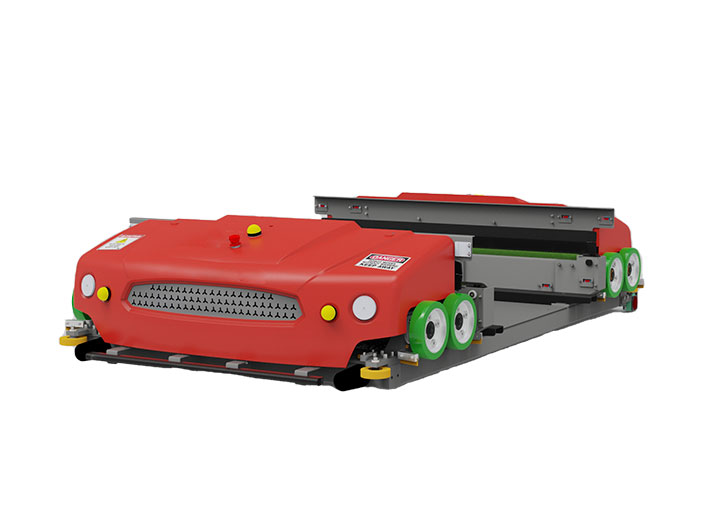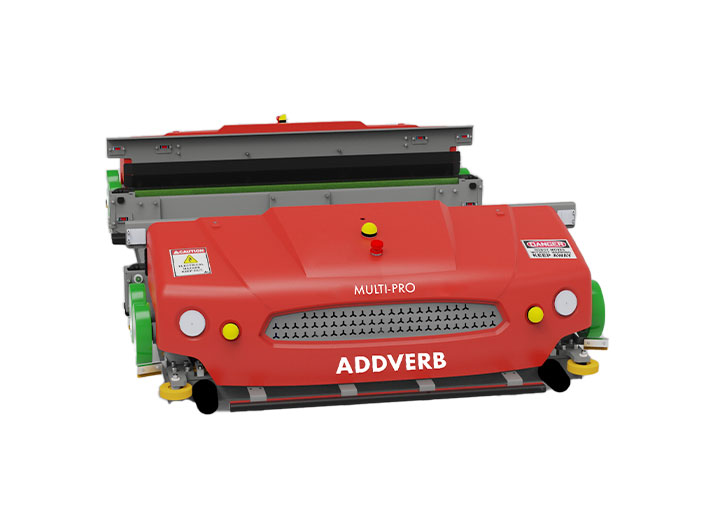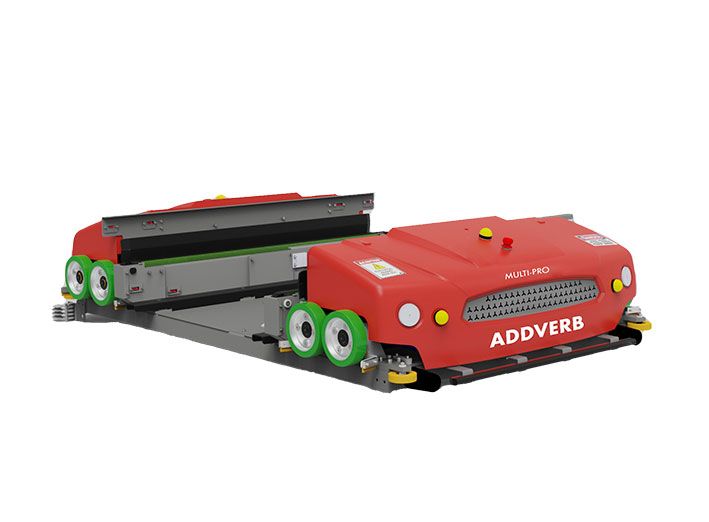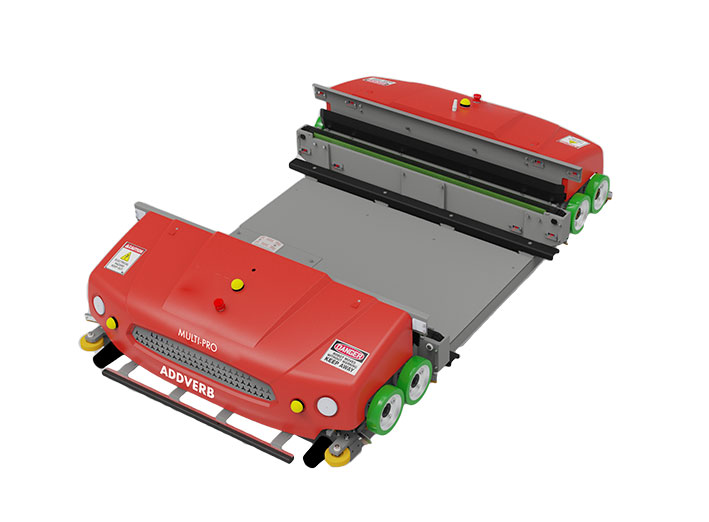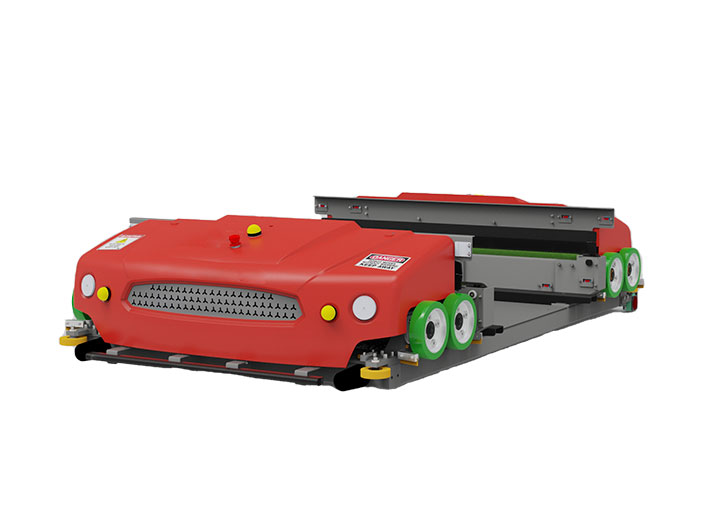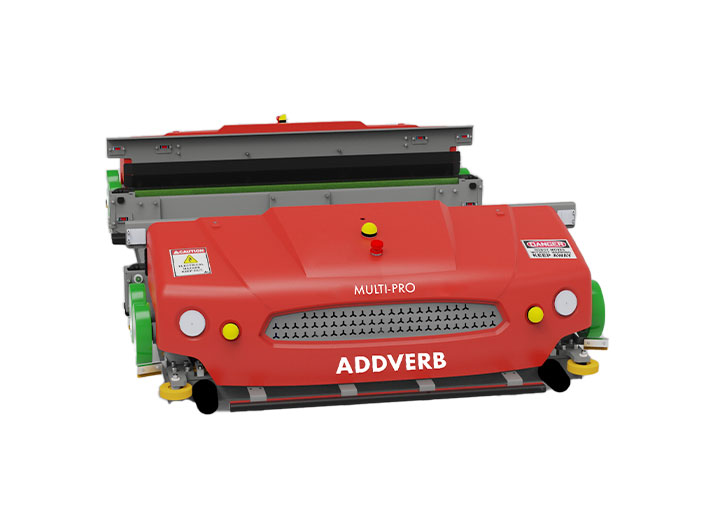 Meeting Requirements like Yours
Meeting Requirements like Yours Multi-Pro is ideal for various use cases such as in manufacturing plants, distribution centres, and warehouses where large volumes of goods need to be stored, organised, and quickly retrieved.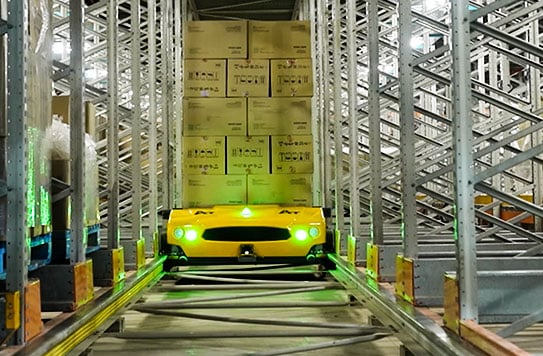 Ideal solution for maximising warehouse space utilisation and improving storage efficiency. It is suitable for businesses that need to store a large number of pallets of same or a variety of SKUs, allowing them to be stacked in a compact and organised manner.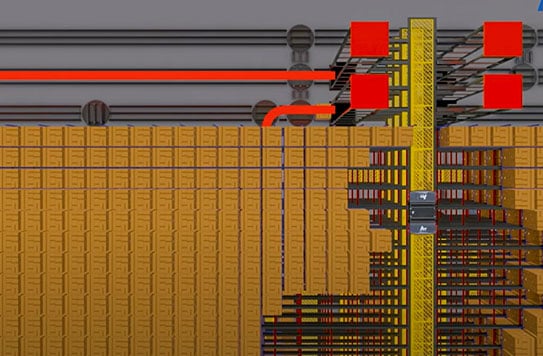 Multi-Pro can also be used for sequencing in a warehouse, which involves organising and preparing goods in a specific order for transportation or production. By using the pallet shuttle system, goods can be organised and sequenced in a highly efficient manner.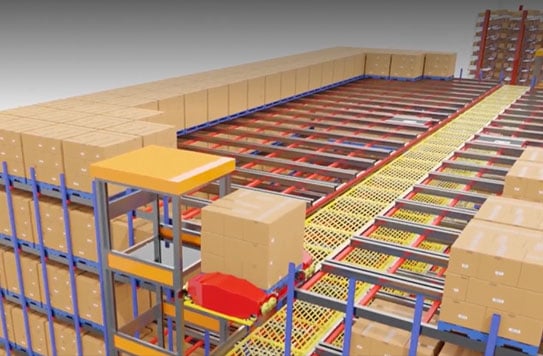 Multi-Pro can be used in temperature-controlled environments, such as cold storage facilities, to move and store pallets without exposing them to temperature fluctuations.
Tech Specifications
Product Dimensions (mm)

2528x1542x578

Self Weight (kg)

930

Safety Certifications

CE
Max Speed (Empty) 3 m/s (Mother shuttle) & 1.1 m/s (Child shuttle)

Max Speed (Loaded) 3 m/s (Mother shuttle) & 0.8 m/s (Child shuttle)

Operating Temp.+5 to +45 degrees C

Power SupplyPower Supply 415 V 3 Phase AC
How Multi-Pro Will Benefit You
1
Increased Efficiency
The automated retrieval and sequencing process of pallet shuttle systems can increase efficiency by reducing the time and labour required for manual handling, resulting in faster and more accurate sequencing.
2
Improved Space Utilisation
Pallet shuttle systems can help optimise the use of warehouse space by allowing more compact and organised storage of goods. This can help reduce the need for additional storage facilities.
3
Enhanced Safety
The automated retrieval process of pallet shuttle systems reduces the need for manual handling of heavy goods, improving safety for workers and reducing the risk of injury.
3
Higher Accuracy
The pallet shuttle system's automated sequencing process can reduce the risk of errors in product sequencing, ensuring that the right products are delivered to the right customer at the right time.
Case Studies
Addverb's products are helping its customers scale by improving efficiency, reducing costs, and increasing productivity. By automating repetitive tasks, performing complex tasks with precision and accuracy, and enabling customers to adapt quickly to changing market demands, Addverb's automation solutions are enabling businesses to make their operations more efficient.