Cruiser
An automated pallet shuttle storage system that transports and stores pallets in high-density racking systems, improving warehouse efficiency and capacity.
Payload (kg)1500

Payload Dimensions (mm)800x1200, 1000x1200, 1200x1200

Space UtilisationTotes/sq. m

Throughput60 Pallets/hour (for 30m track)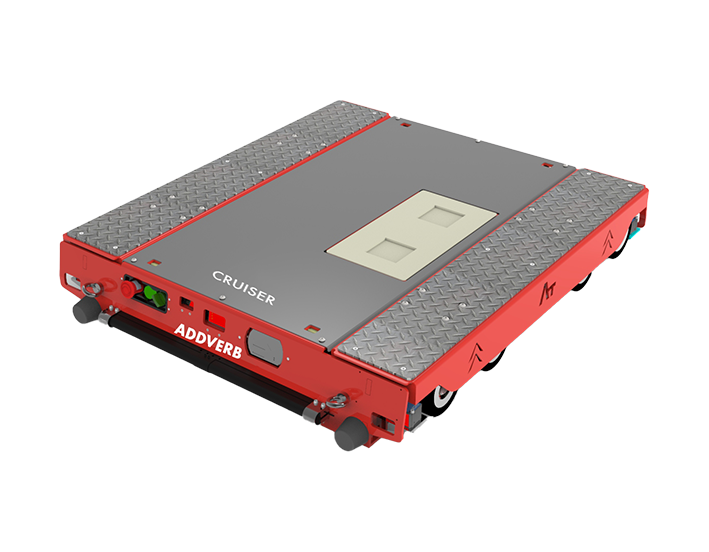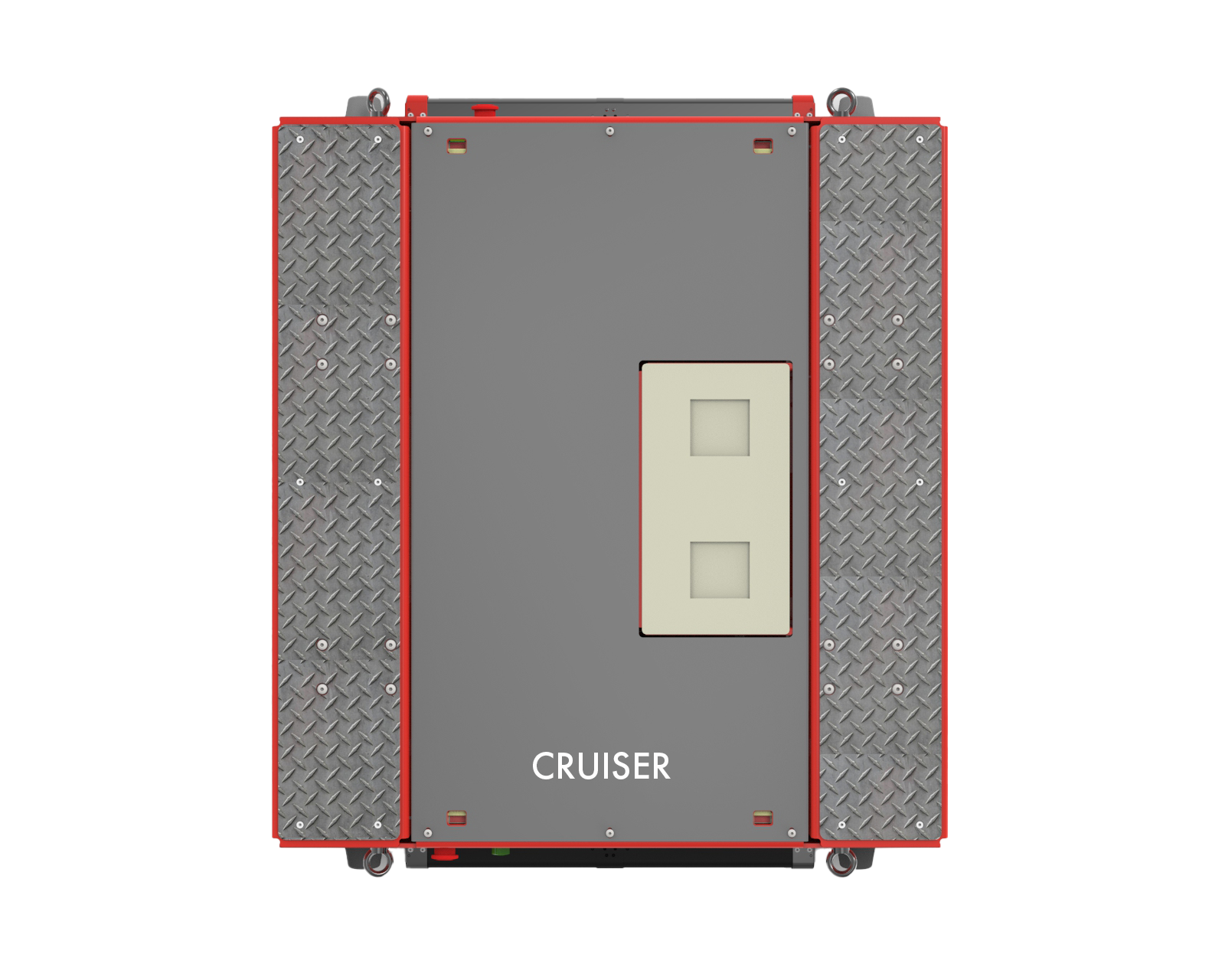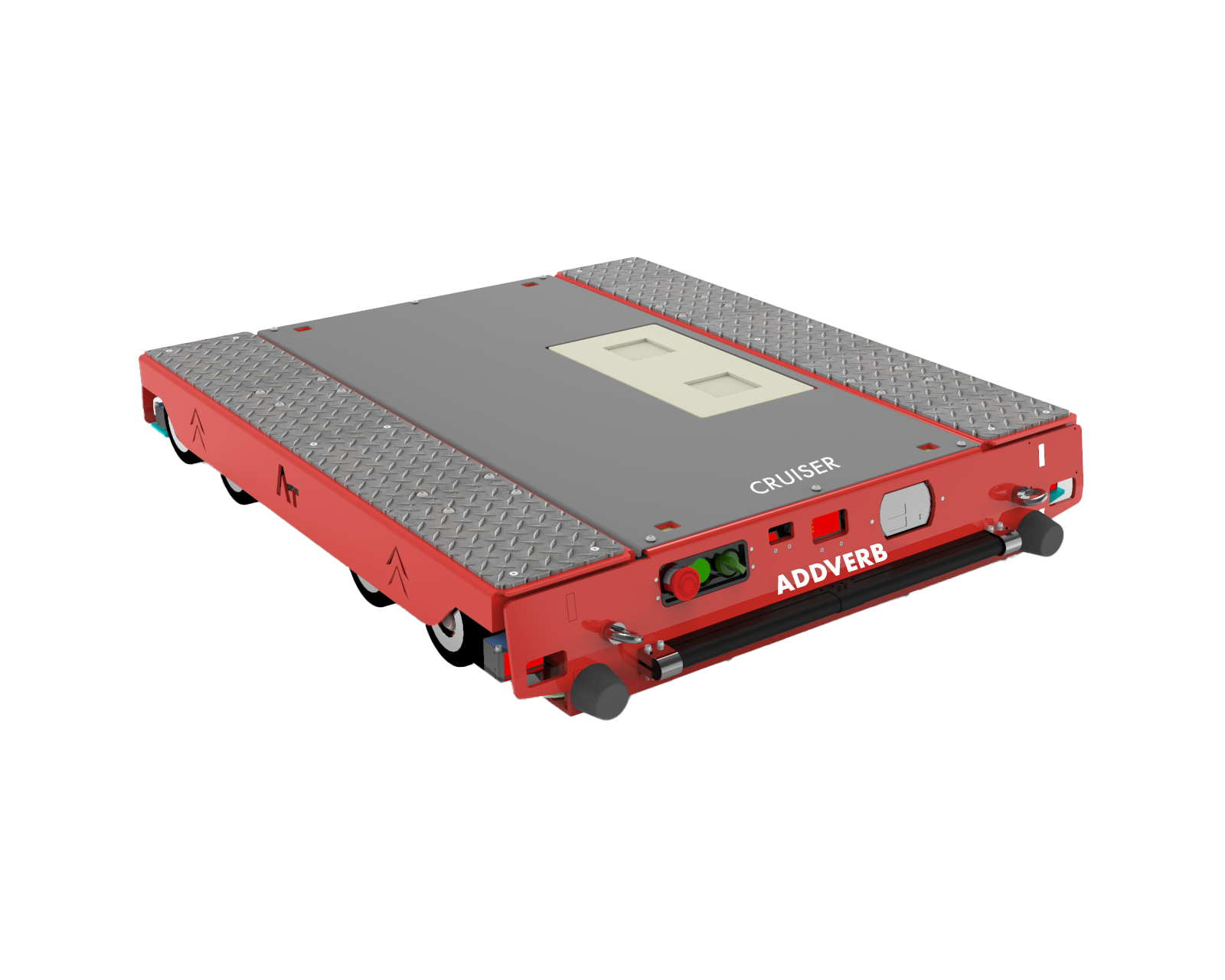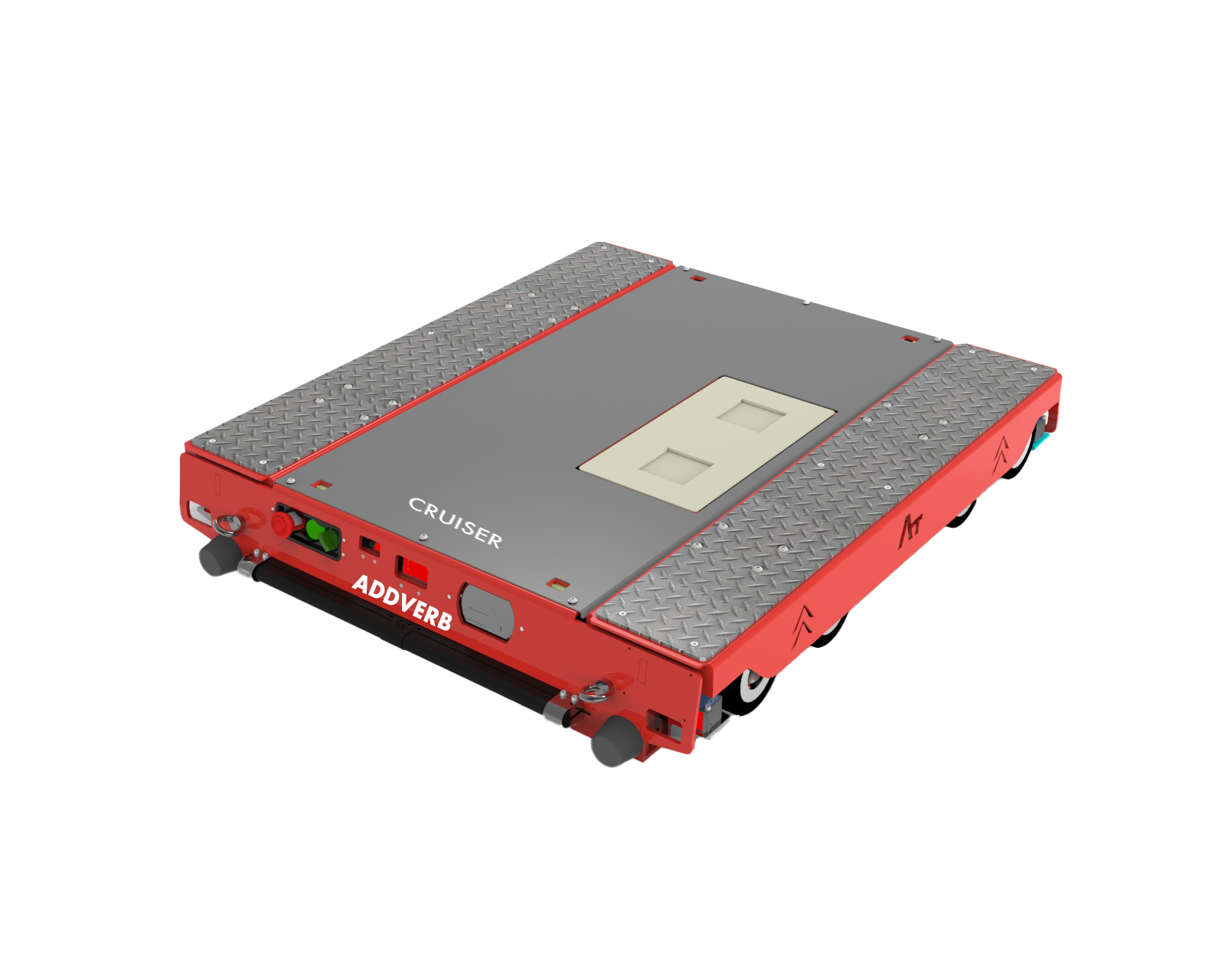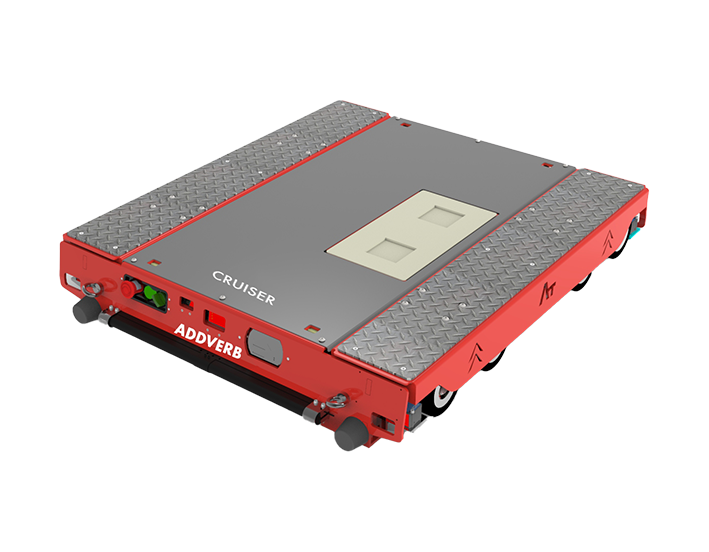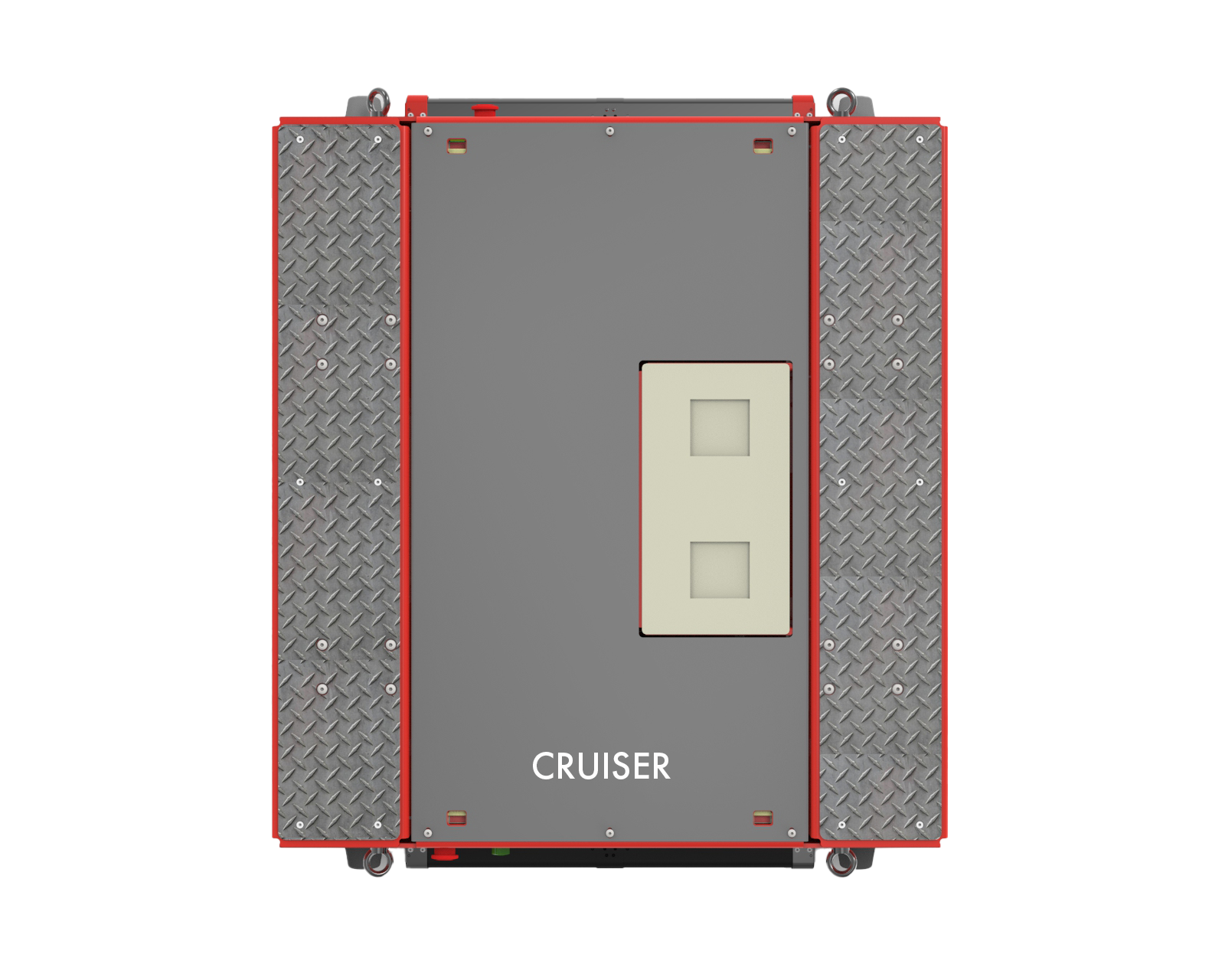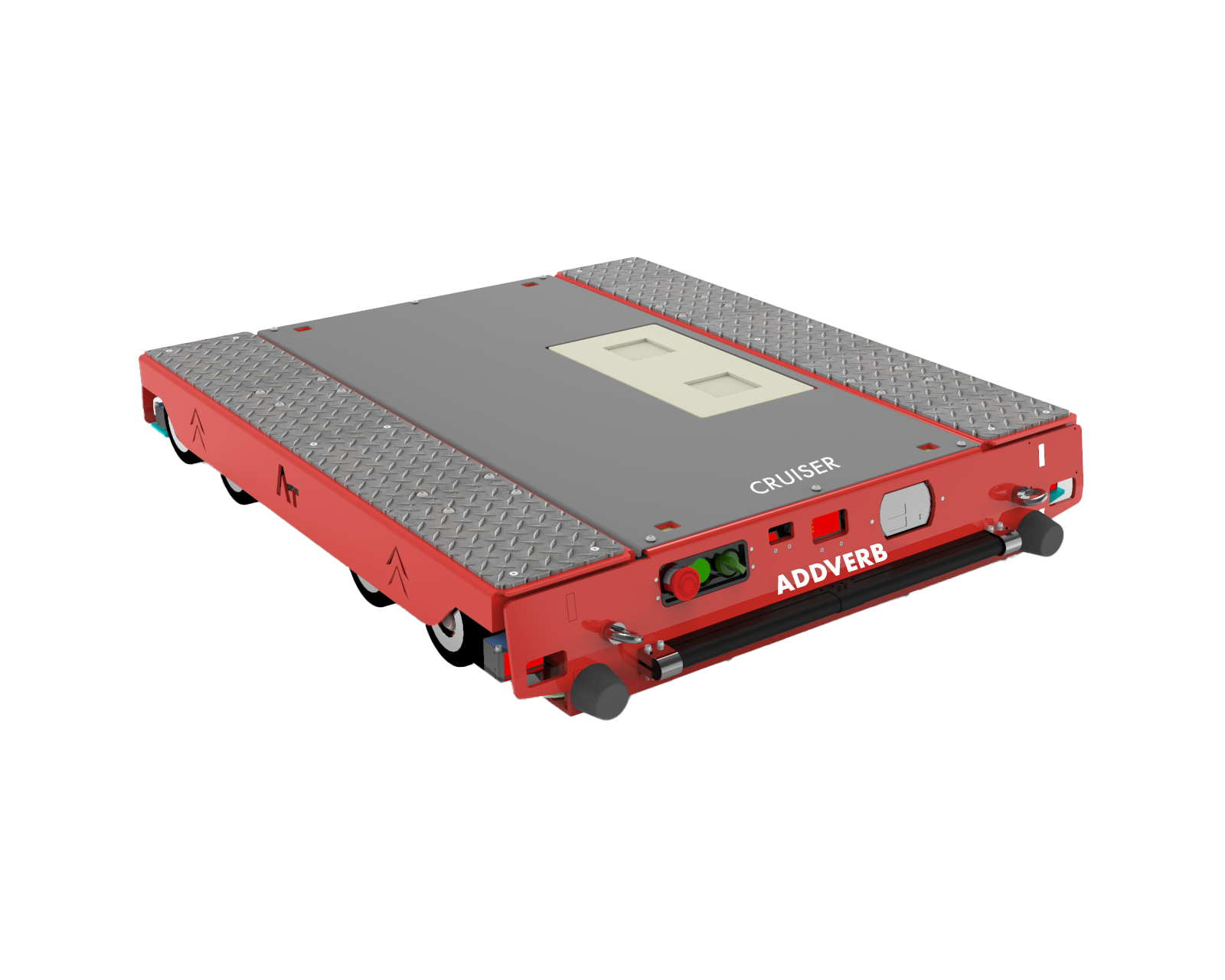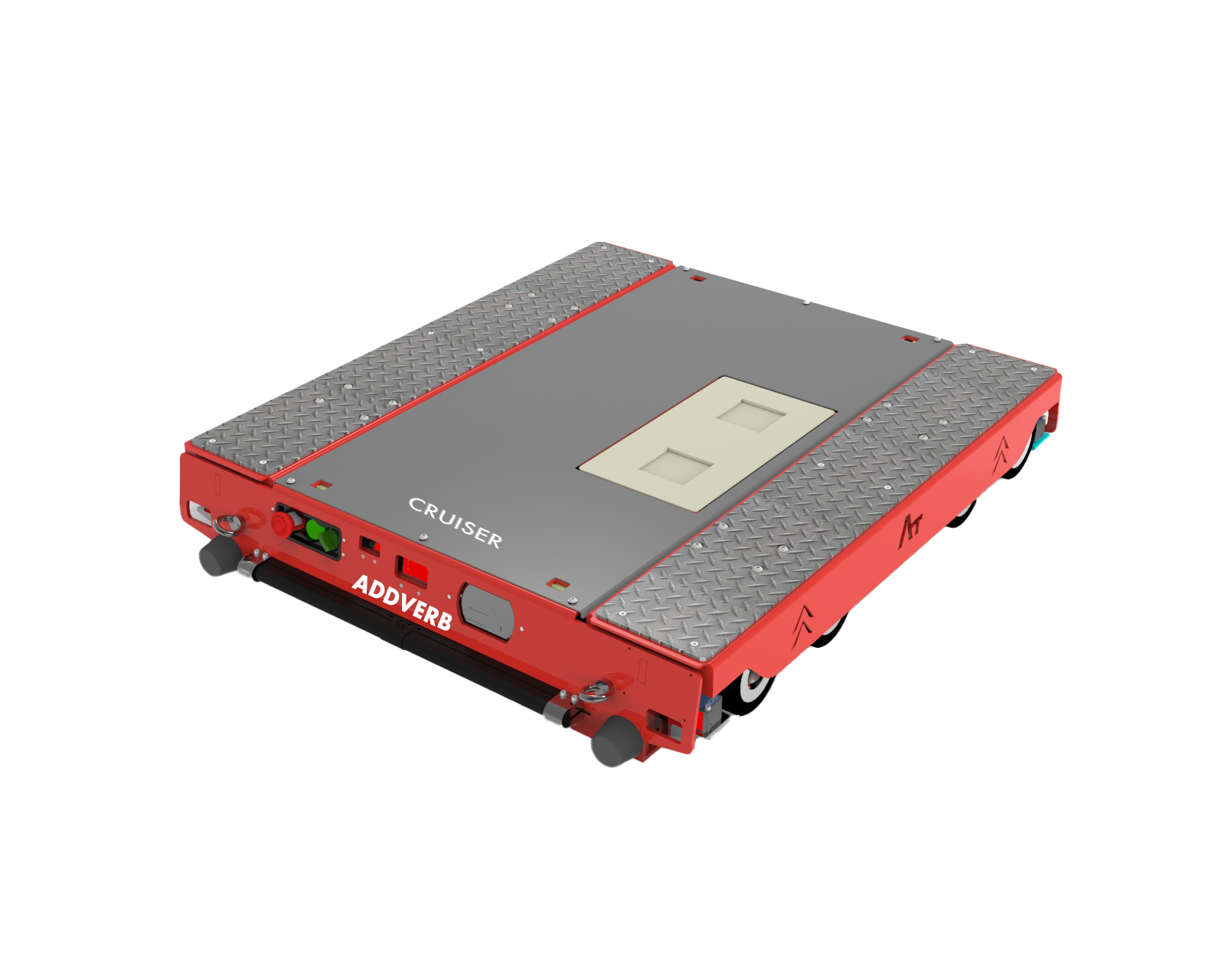 Meeting Requirements like Yours
Cruiser increases warehouse storage capacity, improve inventory management, and enable high-throughput operations.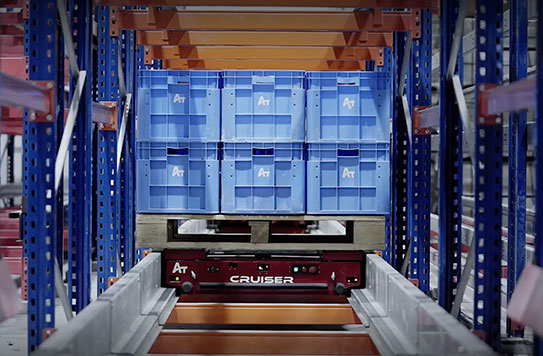 Pallet shuttles are designed for high-density storage in a warehouse, as they can move pallets deep into the racking system. This feature allows for optimal utilisation of available space and maximises the storage capacity of the warehouse. By reducing the need for additional storage space, businesses can save on costs and increase their storage efficiency.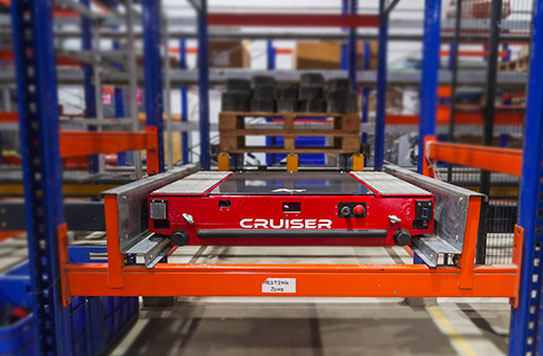 Cruiser is a material handling system that can work in tandem with order picking systems to retrieve pallets from the racking system quickly and efficiently. This feature helps to reduce order fulfilment times and minimise labour costs. By streamlining the order picking process, businesses can improve their overall productivity and increase customer satisfaction.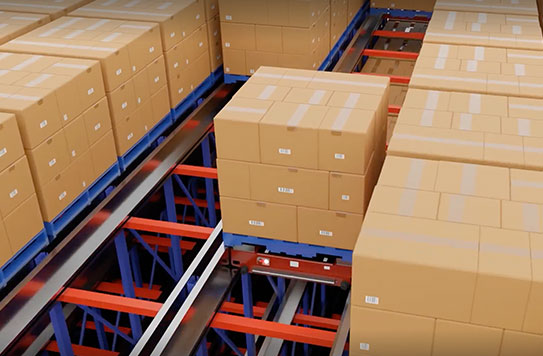 Cruiser is an ideal material handling solution for temperature-controlled environments, such as cold storage facilities. It can safely move and store pallets without exposing them to temperature fluctuations, ensuring product quality and integrity. This feature helps businesses to maintain strict temperature control standards and preserve the quality of their products.
Tech Specifications
Max Speed (Loaded)0.8 m/s

Max Speed (Empty)1.1 m/s

Operating Temp.+5 to +45 degrees C

Power Supply24V 54Ah DC Battery
How Cruiser Will Benefit You
1
Maximises storage capacity
Pallet shuttles can store pallets deep into racking systems, maximizing storage capacity in a warehouse.
2
Increases efficiency
Pallet shuttles automate the process of moving and storing pallets, reducing labour costs and improving overall warehouse efficiency.
3
Improves inventory management
Pallet shuttles can be programmed to manage inventory using FIFO or LIFO methods, ensuring proper inventory rotation.
4
Enables high-throughput operations
Pallet shuttles can move pallets quickly and efficiently, allowing for high-throughput operations and faster order fulfilment
Case Studies
Addverb's products are helping its customers scale by improving efficiency, reducing costs, and increasing productivity. By automating repetitive tasks, performing complex tasks with precision and accuracy, and enabling customers to adapt quickly to changing market demands, Addverb's automation solutions are enabling businesses to make their operations more efficient.